Causes
Hair injuries are most frequently caused by errors by inexperienced junior stylists or faulty equipment.
Hair colouring, bleaching, tinting, perming or extension chemicals and toxins can cause allergic reactions or hair loss if left in the hair for too long or mixed to the wrong strength. Temporary or permanent baldness and scarring to the scalp can be caused by chemical reactions to hair care products. The reaction to the products can be immediate or in the form of gradual hair loss (such as in the case of 'over processed' permed hair.
Other injuries such as cuts and burns can be caused by stylist error or faulty equipment.
The lack of statutory regulation in this rapidly growing industry is a major contributor to this issue as there is nothing to stop poorly trained or inexperienced hair stylists from starting to offer hairdressing services.
Impact
I receive daily enquiries from distressed clients who have been the victim of injuries as a result of hair treatments. Luckily for many, the effects are short lived but for some the injuries have been devastating and they are left with permanent disfigurement.
As well as physical pain, victims of these injuries are likely to suffer mental trauma and loss of self-confidence from being partially disfigured. When a treatment was performed in anticipation of a special occasion injury is particularly devastating. Past clients have been forces to miss holidays, family weddings and birthday parties due to beauty injuries.
Burns
There are two common types of scalp burns: thermal and chemical. Thermal burns on the scalp can be the result of direct heat being applied when stylists use hair straighteners, hair dryers, curling tongs or excessively hot foil in connection with certain hair treatments.
Chemical burns can be as a result of the scalp being in contact with caustic chemicals; for example, persulphates or hydrogen peroxide. Many current products used for hair straightening and colouring contain these chemicals. Contact with the scalp can result in a caustic reaction, which may lead to irritant dermatitis and either superficial or deep burns to the skin on the scalp area.
In cases where deep burns are suffered, urgent medical attention is essential. Depending on the degree of damage caused, surgery and skin grafting may be required, and long term consequences can include hair loss. In such cases, hairdressing clients who have suffered have every right to make scalp burn claims for compensation. 
Contact dermatitis
Contact Dermatitis is a condition when the skin becomes inflamed as a result of contact with an irritant substance. Over time, the top layer of skin thickens resulting in dryness and scaling. Contact dermatitis can be caused by either irritant substances or an allergic reaction.
A substance classed as an 'irritant' is one which results in inflammation of the skin, either immediately or over time, when sufficient concentrations of it are in contact with the skin for a particular length of time.
Hairdressing chemicals often also contain allergens which can cause dermatitis.
Symptoms can vary from temporary redness of the skin, to incredibly painful burns and blisters. In chronic cases, small patches of skin which exhibit only slight dryness and inflammation may develop into a condition where the outer skin layers becomes thicker, scaly and change in colour over time.
However, unlike irritant contact dermatitis, allergic contact dermatitis may spread beyond, or appear in areas of the skin other than those directly exposed to the irritant. In rare cases, angioedema may develop which involves swelling in the mouth and airways. These conditions are severe and medical attention should be sought urgently. 
What we can do
Despite the lack of industry regulation, if you are the victim of a hair injury I can help you get the compensation you deserve.
Employees in any business serving the public are obliged to take reasonable care for the health and safety of their visitors. A hair stylist is therefore expected to perform treatments in a reasonably competent manner, and to a standard that a client could expect to receive from other beauty professionals.
The key factor in determining the compensation in each case is the length of time hair re-growth takes. Special awards for loss of earnings or loss of enjoyment may also be relevant if the injured person was unable to get to work or attend a special event.
Compensation claims may also be appropriate where a hair stylist did not carry out skin patch tests 24 hours before treatment, offer hair strand tests where required, inappropriate chemicals were used in treatment, electrical appliances have not been safety tested or products were mishandled or misused.
Remember, by pursuing a claim, you are not only getting the justified outcome for yourself, but also preventing others from getting hurt
More about hair damage claims…
Visiting the hairdresser is a very normal activity for many people. We all like to look our best and feeling happy with the style and condition of our hair is often key to this.
For most of us, a visit to the hairdressers is a relaxing and enjoyable experience. However, sadly this is not always the case. Common problems include damaged hair, scalp blistering, and other injuries caused by scissors and chemical burns. These injuries are usually the result of faulty equipment or poorly trained or inexperienced stylists.
I am highly experienced at representing clients who have sustained injuries as a result of hair treatments. I can provide you with the support and advice you need to get the compensation you deserve.
You can get more support from our frequently asked questions for hair injuries page.
Colouring and bleaching treatments
Changing ones hair colour has become the norm for both men and women and over half of UK women dye their hair on a regular basis, either at a salon or at home. Very often this involves a few different treatments at the same time such as bleaching and colouring to achieve a lighter shade.
Despite the popularity of hair dye treatments, hair dyes, colouring agents and bleaching products all contain powerful toxic chemicals which can cause injuries if mistakes are made. Injuries are usually caused when stylists apply too much colour product, leave the product in for too long or have applied a product which has been inappropriately mixed i.e. the product contains a higher than normal concentration. Injuries can also be caused when patch testing and strand testing is not completed prior to treatment or products react to chemicals applied as part of previous hair treatments.
Common injuries resulting from hair dye treatments include chemical burns to the scalp, damaged hair follicles, weak and brittle hair, unwanted colour results, other allergic reactions and hair loss. Most injuries are short term which can be resolved through rectifying treatments or by waiting for the hair to grow out. However in worst case scenarios the scarring and hair loss can be permanent.
Straightening treatments
Hair straightening has become increasingly popular in recent years with many looking for longer term solutions than using hair straighteners daily. The two most popular procedures are the keratin hair treatment (also known as Brazilian hair straightening) and Japanese hair straightening.
During both treatments the hair is saturated with a solution (if keratin is used, contact with the scalp must be avoided), rinsed, dried with a hairdryer and then flat-ironed in small sections, using a ceramic iron. A neutralizer is applied which locks the style in place until it grows out. If a solution containing formaldhyde is used it is advisable for both stylists and clients to wear masks and to perform the treatment in a well-ventilated area.
A thorough history should be taken from the client regarding previous colouring of the hair and any allergic reactions noted. Not all straightening treatments are suitable for colour-treated hair. Patch tests and strand tests should also be carried out before a specialist stylist consents to carrying out these procedures, to ensure an allergic reaction does not occur.
If the wrong technique is used, serious and permanent damage can be caused to the hair. Hair can become very dry, damaged, brittle and porous, hair breaking off mid-shaft or worse; irritation or chemical burns due to prolonged exposure of the scalp, face and neck to chemicals and in extreme cases, hair loss. Damage can also be caused if the ceramic iron is too hot, or an unskilled stylist burns the client's skin with the iron.
Extension treatments
Hair extensions are increasingly common and can be made from synthetic or human hair. There are different types of hair extensions, but the technique that offers the longest shelf life is the bonded hair extension. This is where the extension is attached to individual strands of hair using an adhesive agent.
Bonded extensions can however be very damaging on fine or weak hair. Stylists should assess the hair thoroughly before agreeing to add hair extensions. A skin patch test should also be carried out a few days prior to a hair extensions appointment to pinpoint any allergies which might make the treatment inadvisable.
Unqualified or poorly trained stylists can cause damage such as allergic reactions to the adhesive chemicals including chemical burns to the scalp, hair breakage, misapplied hair extensions, hair follicle damage and traction alopecia. Traction alopecia occurs when the hair extensions tug on the natural hair strands and damage the hair follicles, sometimes causing permanent hair loss.
Perming treatments
Soft curls and permanent waves, commonly known as perms, are one of the most popular procedures performed in hair salons today. Perms can be used to create a completely new hairstyle, straightened hair, add curls, or add volume.
However, the process of perming always involves very strong chemicals, so hair strand and skin patch tests should always be carried out before a perm is applied. If tests are not completed clients may suffer an adverse reaction to the solutions used for perming.
Damage to the skin may also result from barrier creams not having been applied properly, or when existing abrasions on the scalp come into contact with chemicals. Another common perming accident is where the solution is left in the hair for too long, or is too strong in the first place, resulting in 'over-processed' hair. In extreme cases, over-processed hair may begin to fall out while the perming rods are being removed, or later while combing the hair at home.
The scalp may also become itchy, causing the person to scratch and dislodge clumps of hair. In other cases the hair will be dry, brittle and frizzy, or the client will be left with the opposite look to that which they intended.
Hair Damage Claims Blog Posts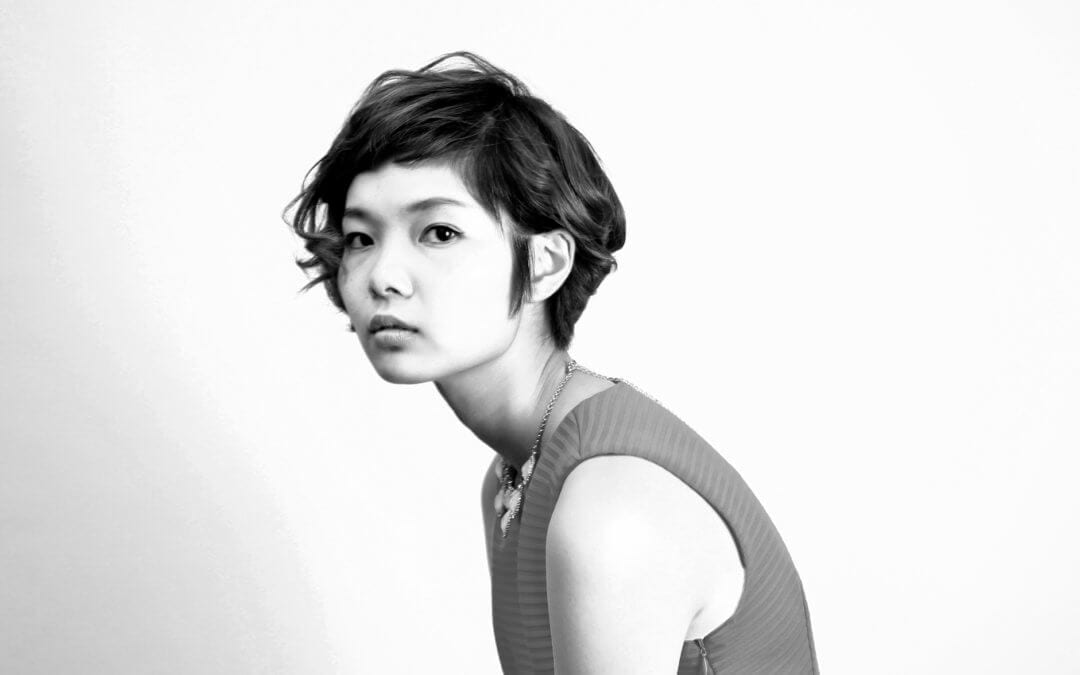 Jyoti telephoned me extremely distressed after attending a hairdressing salon where she had requested a Brazilian keratin treatment which was supposed to leave her hair straight and glossy. Cause: Unbeknown to Jyoti the salon actually carried out a procedure called...
read more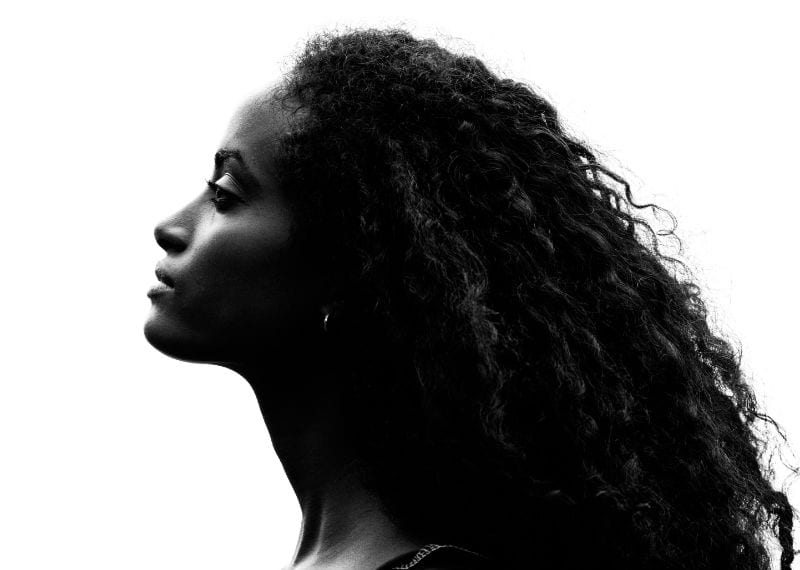 Georgia came to me following a chemical straightening treatment on her hair, which left her with severe damage to her scalp, considerable hair loss, and long-lasting struggles with her mental health. Cause: Georgia visited a well-known, branded hair salon in order to...
read more
Make a beauty injury claim with Joanne's help
Joanne Du Plessis Beauty Solicitor is part of Shires Law, a firm of dedicated personal injury solicitors based in Gloucester Docks. We are a firm of professional personal injury solicitors, not claim handlers. We're proven experts in representing individuals who have suffered injury through beauty related treatments and procedures.
Contact Joanne du Plessis here